NUIT BLANCHE 2021 ORESTE WILL BE BACK
Kulturscio'k // Alessia Siniscalchi
A contemporary interpretation of the Orestes myth: A true New Yorker, the actor Paul Spera, puts his flow and his pen on the beats composed by Phil St George, the ensemble is conducted by Alessia Siniscalchi. The installations by Giovanni Ambrosio, Opus Incertum and the documentary work Ius soli, remind us of the right to reclaim our abandoned land and to free it from assassins. The exile of Orestes is revisited through spontaneous dialogues between Alessia Siniscalchi and Paul Spera, alternating reflections on the violence of our time and poetic texts written by Paulina Mikol. Live music by Phil St George
PROLEGOMENI PER UN MUSEO ARCHEOLOGICO DELLA ZONA ROSSA
O Vascio - Room Gallery
Vesuviana Italia - 2020
Us Soli is a documentary photography project on the archeology of the present, but it's also intended as tool to investigate the ability of photography to convert noises into signals.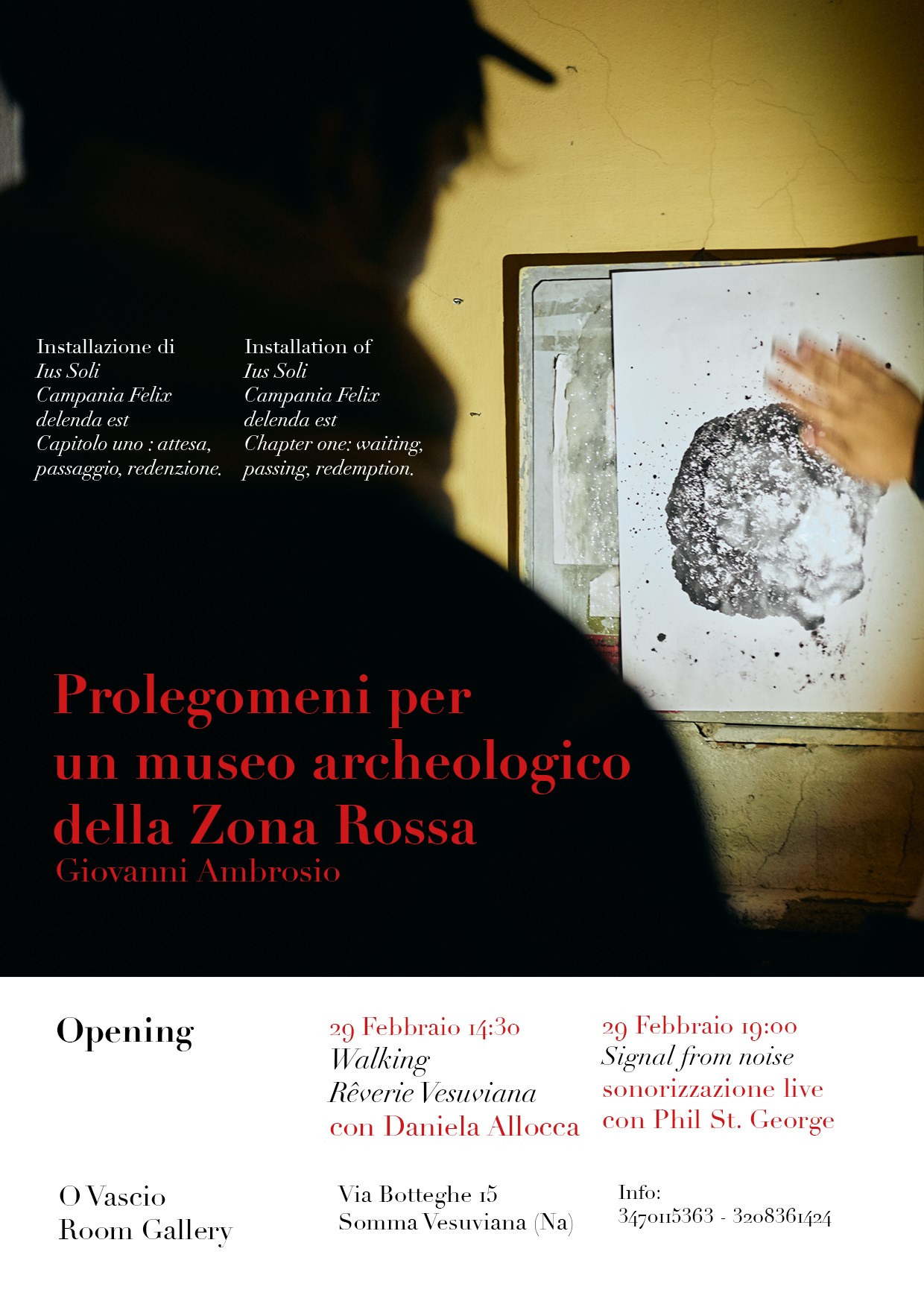 NUIT BLANCHE 2019 MÉDÉE VISIONS/MEDEA'S VISIONS
Kulturscio'k // Alessia Siniscalchi
La ménagerie de verre - Paris - 2019
The Medea Visions project is the result of a creation shared between several artists who mix performing and visual arts, but also writing, dance and music. A performance installation that will take over the Ménagerie de Verre on the occasion of the Nuit Blanche.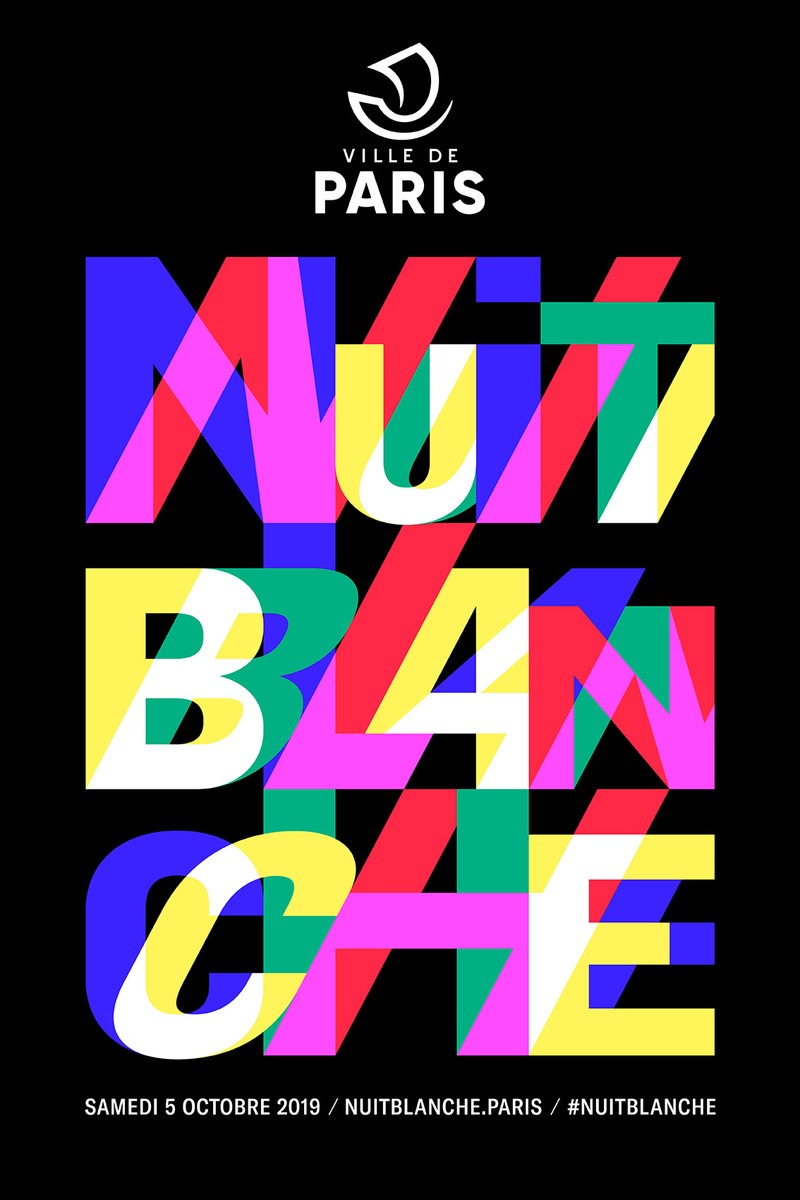 Espace De Nesles - Paris - 2019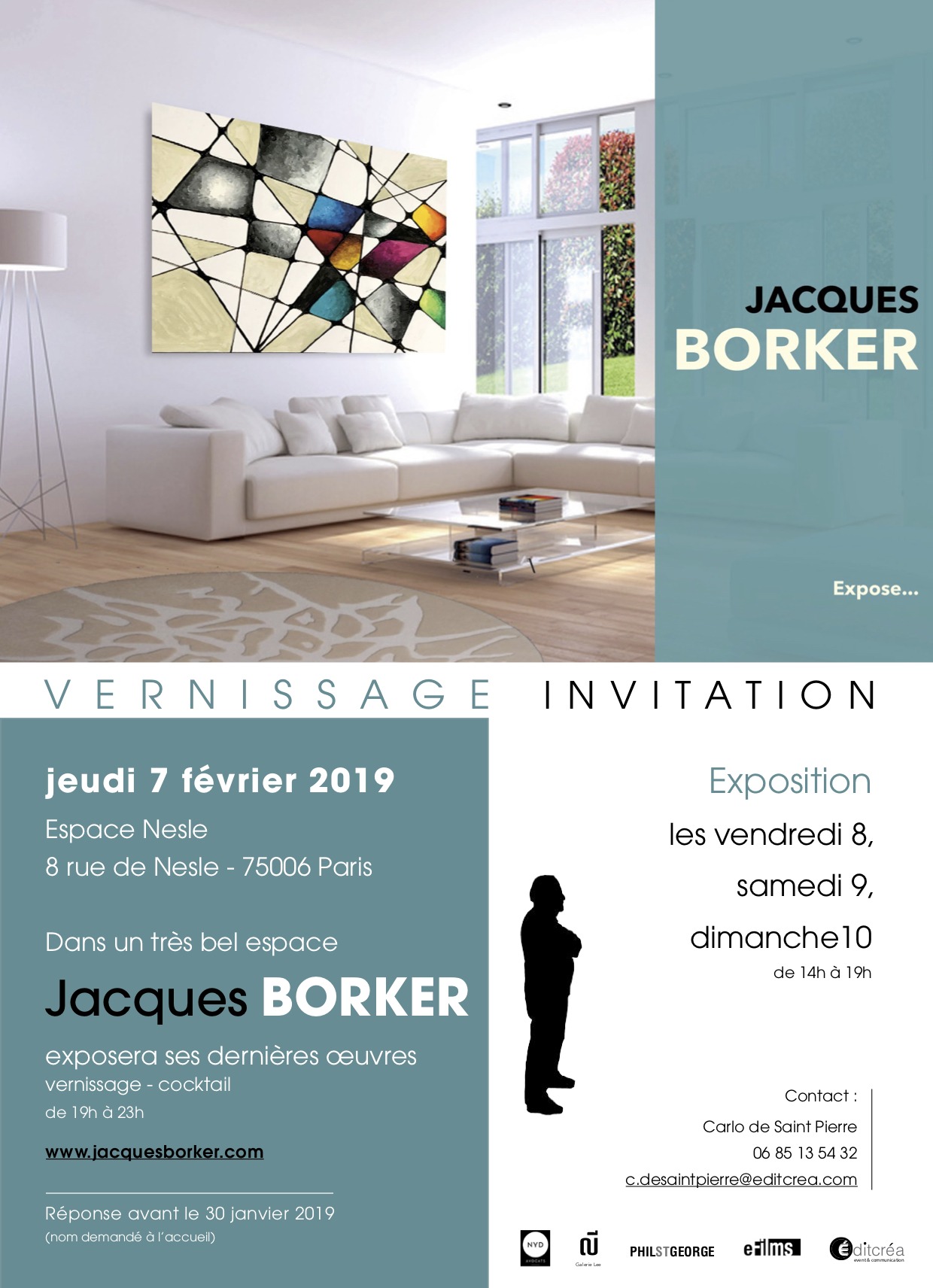 Espace Saint Laurent
Verneuil sur Avre - 2019
Mise en scène d'images qui se superposent à l'infini et invitent à rentrer dans un monde imaginaire.
Staging of images that are infinitely superimposed and invite you to enter an imaginary world.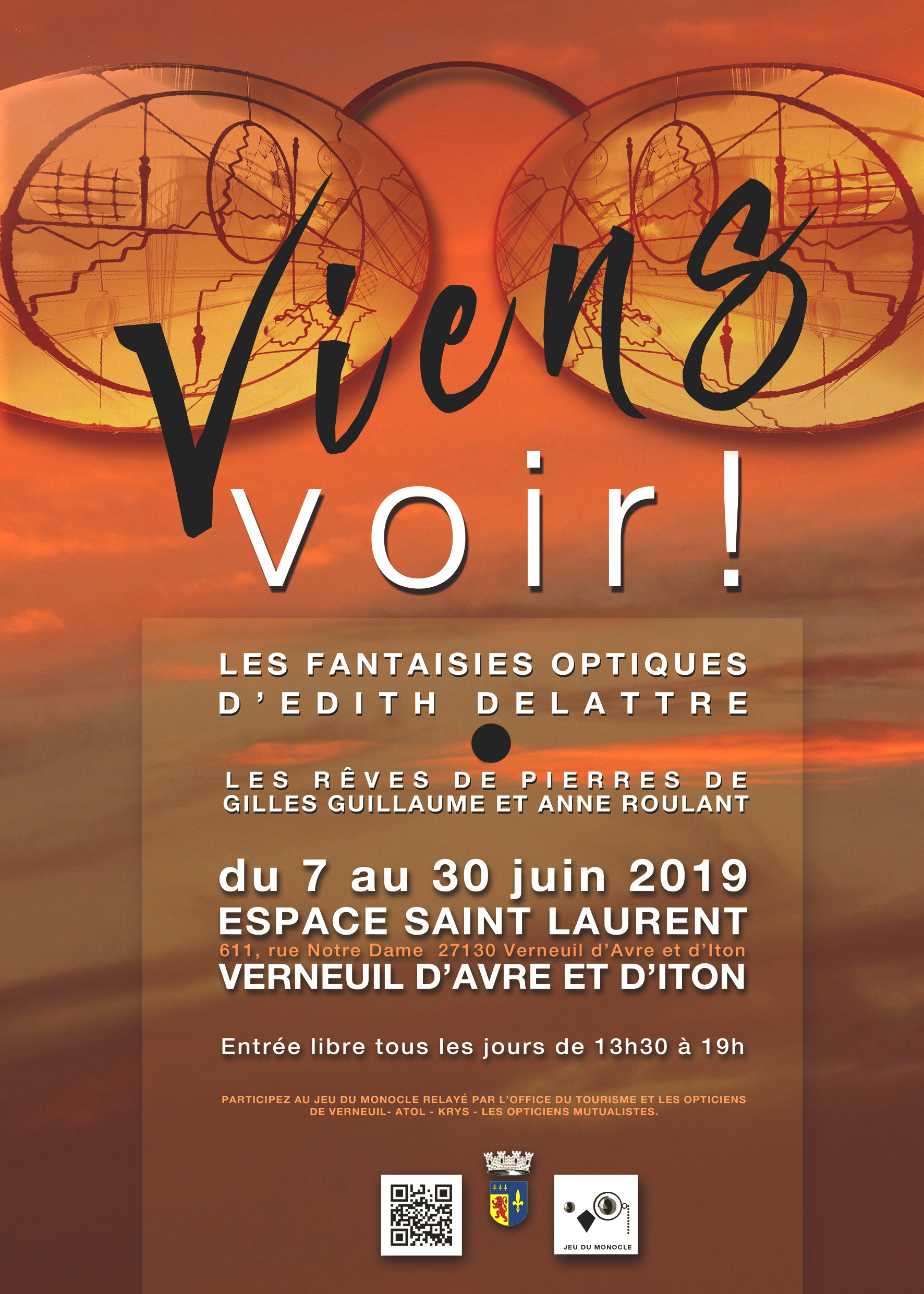 10 artists from « Autrement » collective meet up in Levallois-Perret (France) to produce works of art inspired by light. Throughout this album Phil St George gives a musical echo to the exhibition, by giving an intimate definition of light.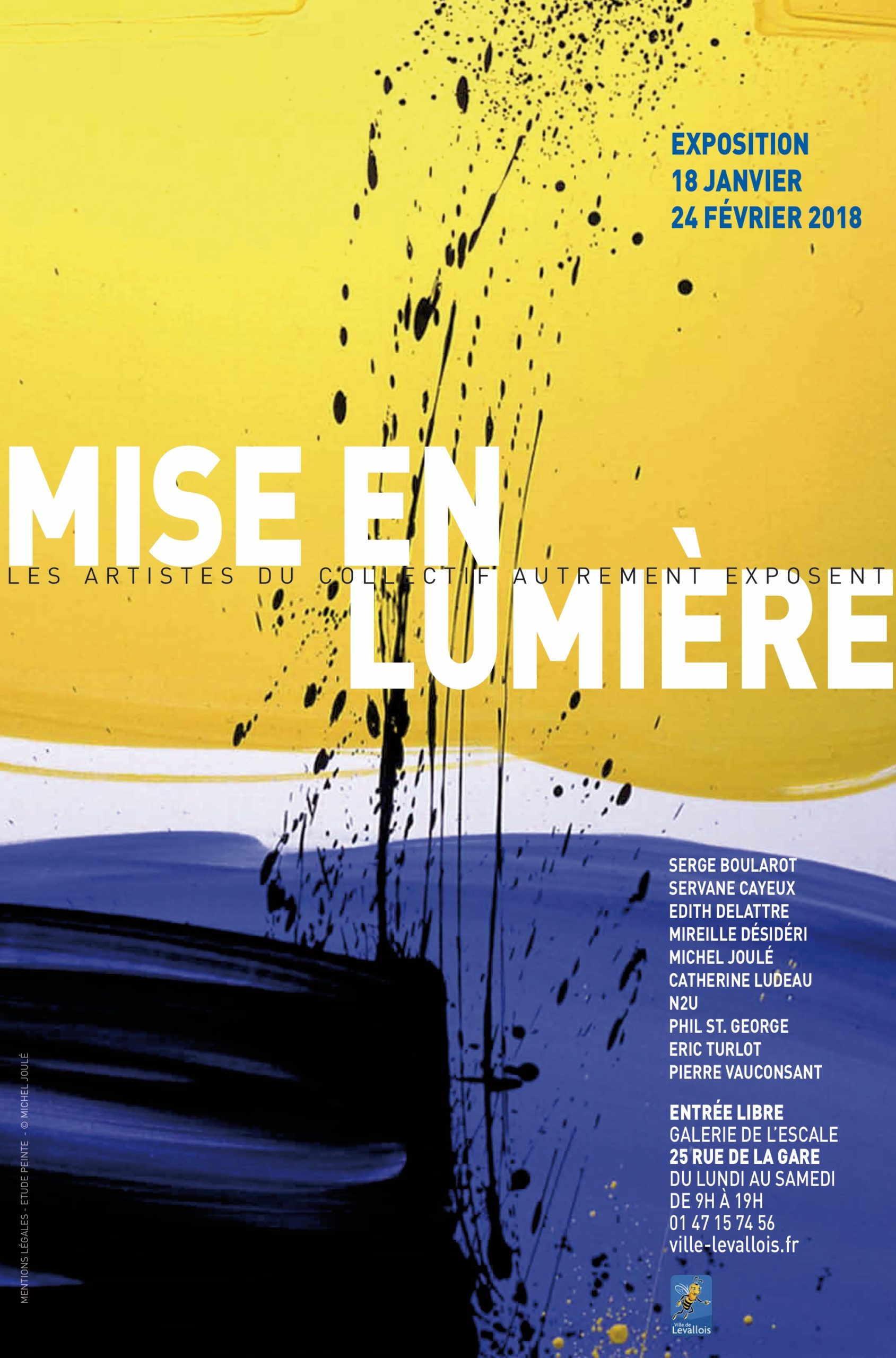 Galerie Lee - Paris 6 - 2017
Nov Cheanick presents his works to highlight the power of the material on society. His paintings are like sculptures, and combine different materials.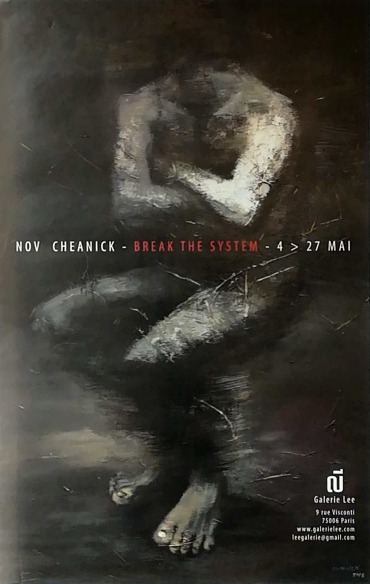 104 Champs Elysées
Paris - 2017