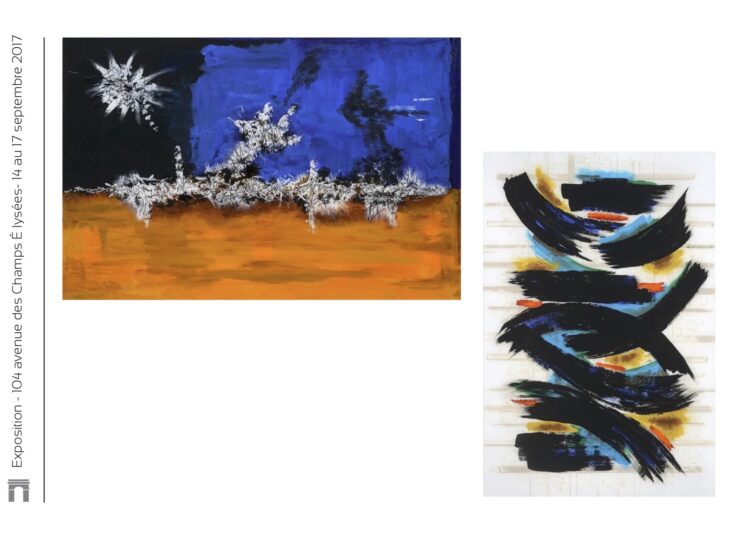 Jacques Borker 95 years old
In the 50's, Le Corbusier, Charlotte Perriand, Jean Lurçat, Jean Picard Ledoux, Zao Woukki, Soulages, Hartung…; was significant meetings in Borker's artistic career.
After 35 years working of contemporary carpets and tapestries, Jacques Borker has made a name for himself through many exhibitions in Europe, Asia and the United States.
His research has been directed towards painting on glass (method used 3000 years ago by the Phoenicians), which he replaced with less fragile Plexiglas, keeping all the qualities of transparency and incomparable transparency in his works.
His compositions are essentially abstract and decorative, while keeping that powerful harmony.
Since 2013, Phil St George creates music for Jacques Borker's exhibitions.
Borker Plex EP, is inspired by Jacques Borker's paintings made under plexiglas